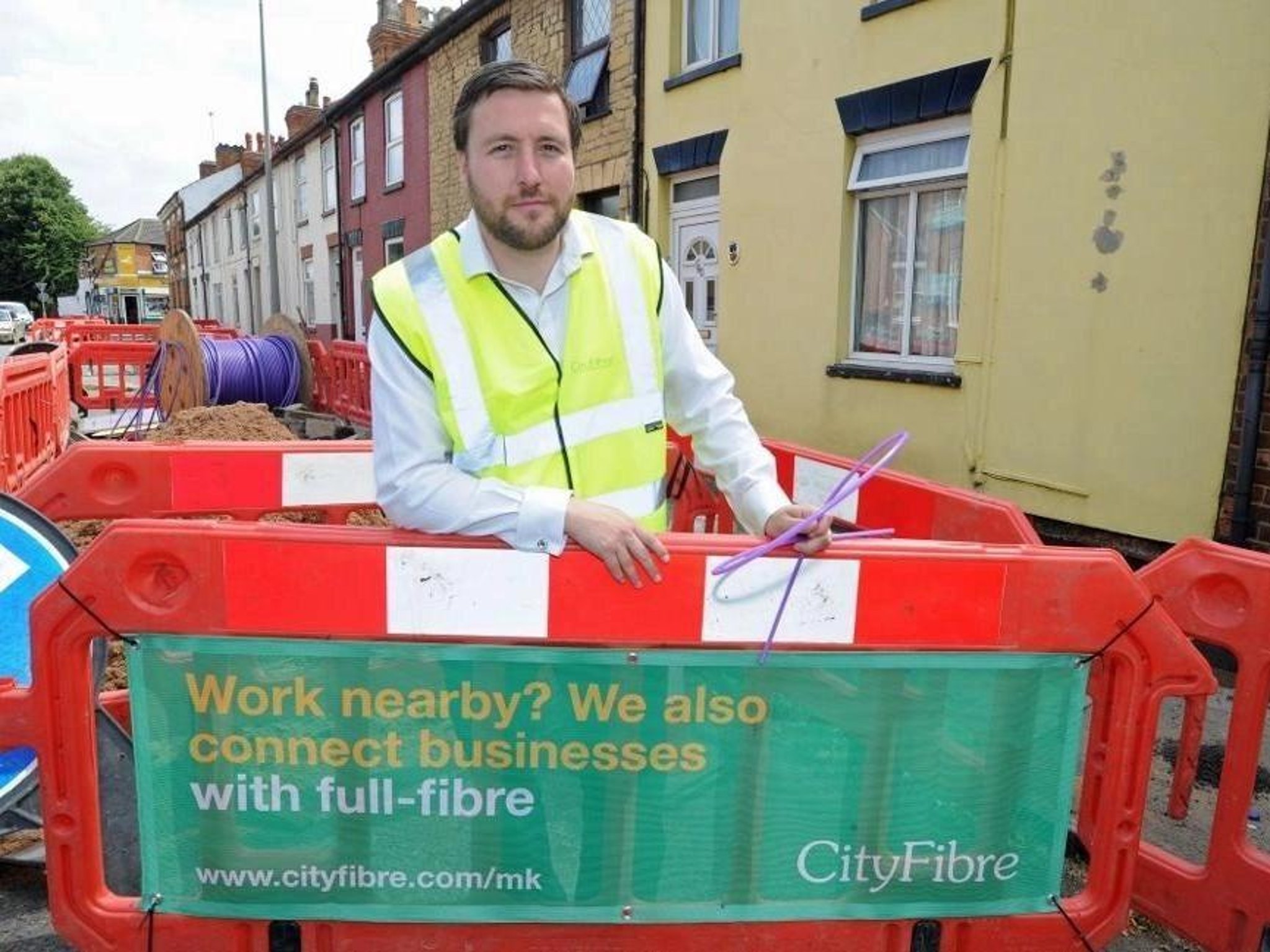 Thousands more homes get gigabit broadband in Milton Keynes
CityFibre promises 7,000 additional households in Milton Keynes access to its fiber optic network.
When the fastest internet speeds will be available in these homes has not been confirmed, but the goal is to complete the work before the end of the year.
The company started establishing fast broadband access in Milton Keynes in 2018, as part of a £ 40million project.
Chairman of the Board Peter Marland welcomes the launch of City Fiber in Milton Keynes in 2018
He claims this increase in fast internet access is another multi-million pound investment.
Granemore Group will continue to deliver phase two of the project on behalf of CityFibre. The team will continue to work closely with CityFibre and Milton Keynes City Council to manage any disruption.
Milton Keynes was the first city in the UK to benefit from CityFibre's Gigabit City investment program, which will see the deployment of all-fiber infrastructure to eight million premises by 2025.
Jean Gowin, CityFibre City Manager for Milton Keynes, said: "I am delighted that we are able to build a second phase here in Milton Keynes to follow up on our initial £ 40million investment. This means expanding our Full Fiber network to include even more homes, ensuring Milton Keynes remains one of the UK's largest and best-connected cities.
"The residents' experience of those already connected and enjoying gigabit speeds has fueled a huge demand for even more fiber optics across the city and we are now working quickly to ensure that additional premises can also benefit from the connection. to our network later this year. "