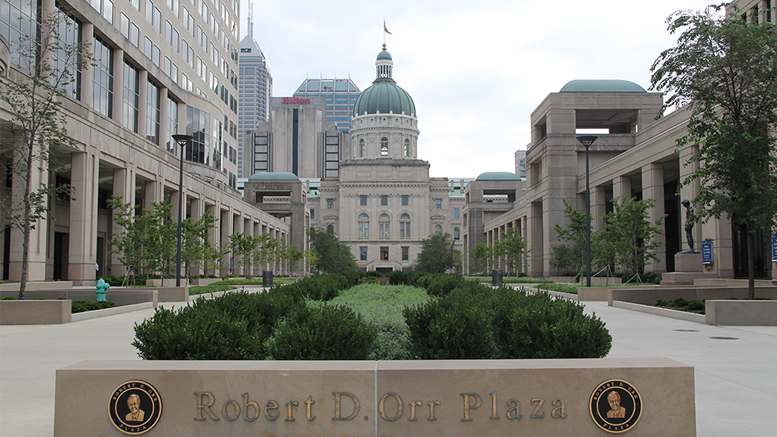 State grant will help expand internet access in Delaware County — Muncie Journal
By the Indiana House Republican Press Office—
STATE HOUSE – Fast, reliable internet is coming to more homes and businesses in Delaware County thanks to more than $669,000 in state broadband grants, according to local lawmakers.
Indiana recently awarded a total of $189 million for 154 broadband projects across the state in the third round of the Next Level Connections broadband grant program. In total, more than 52,900 homes and businesses in 80 counties will benefit from the program supported and funded by the state legislature.
"Internet access is becoming increasingly necessary for businesses to stay competitive," said State Representative JD Prescott (R-Union City). "Small business owners, especially in our rural communities, will see great benefit in connecting to reliable internet."
State Representative Elizabeth Rowray (R-Yorktown) said that in addition to the $189 million awarded, 35 telecommunications providers and utility co-ops have contributed more than $239 million in matching funds, which has resulted in the investment of more than $429 million. As employees and students worked and learned from home, we realized how badly high-speed internet access was for Hoosiers," Rowray said. "These grants help us take a step closer to ensuring that more people across the state can benefit from broadband."
An upcoming project through Comcast will help extend broadband to 677 households and 45 businesses or organizations in Delaware County. The grant requested is $669,890, with a local counterpart of $2,009,671, for a total project cost of $2,679,561.
"We know that medical resources like telehealth are essential for vulnerable Hoosiers in every community, but the lack of reliable internet service impedes access for these individuals," said state Rep. Ann Vermilion (R-Marion ). "These grants can provide high-speed Internet access to those who need it most."
The Next Level Connections Broadband Grant Program provides funding of up to $5 million per project to extend broadband service to unserved areas. To be eligible for funding, applicants must also contribute at least 20%.
For more information about these projects and grants, visit in.gov/ocra.