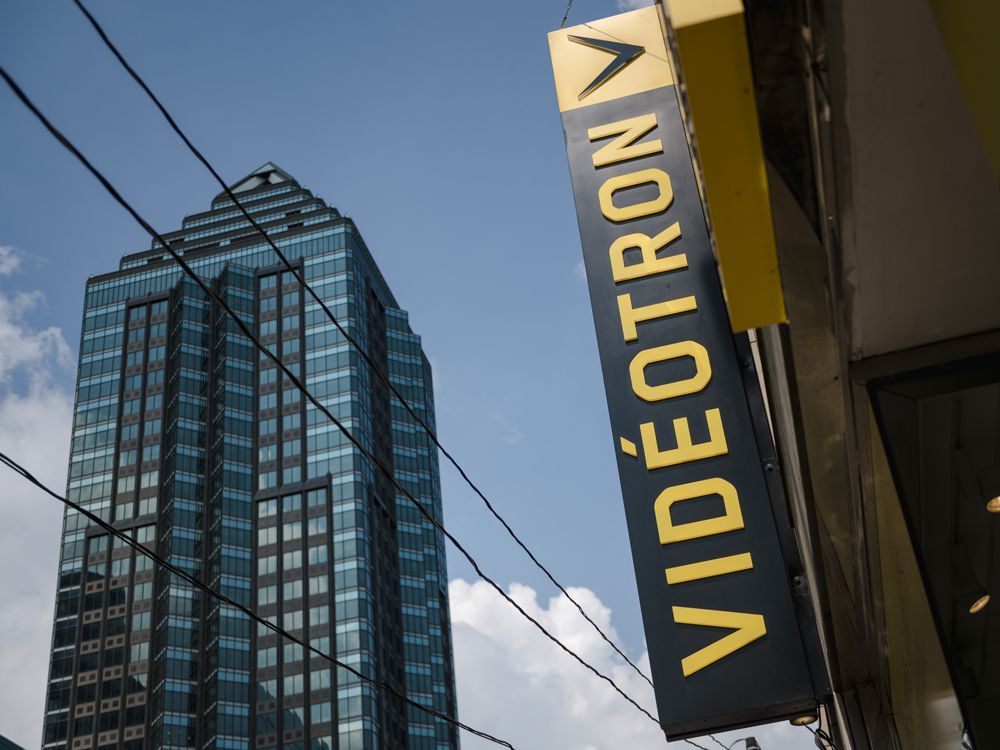 Quebecor and Cogeco want more clarity before expanding wireless networks
A CRTC ruling this week sets rules for how regional carriers can grow using national carrier networks. But we do not yet know how much they will have to pay.
Content of the article
Quebecor and Cogeco Communications have been waiting for more than a year for the Canadian Radio-television and Telecommunications Commission (CRTC) to specify a regulatory framework for their expansion projects. On Wednesday, the commission made several decisions about how telcos can use Bell, Rogers and Telus networks nationwide, but there are still issues to be clarified for both.
Content of the article
Quebecor operates a wireless network in Quebec and has made clear its desire to expand nationally, either by acquiring Freedom Mobile from the Shaw/Rogers merger or by becoming what is called a " virtual mobile network" using the networks of incumbent operators at regulated levels. prices.
Content of the article
Cogeco does not have its own wireless network but plans to create one using the same regulatory framework to offer multi-service discounts to cable and Internet customers.
Although the CRTC has established several rules, siding with the smaller carriers on many issues, it has not yet established the actual rates they will have to pay the Big Three (plus SaskTel in Saskatchewan) for using their networks, leaving companies to negotiate their own agreements.
Content of the article
For that reason, Desjardins Capital Markets analyst Jerome Dubreuil said the deals are unlikely to close until the end of the year. "Although the prices are unknown, it is impossible to assess the impact of the regulatory framework on the Canadian wireless market.
Pierre Karl Péladeau, CEO of Quebecor, said the latest CRTC decision solidifies Videotron's launch capability.
"We… expect licensees to act in good faith, quickly negotiate the terms of a wholesale access agreement, and allow Videotron access to their networks as soon as possible," Péladeau said in a statement.
In a conference call with analysts in May, Peladeau said major national telecom players had so far been reluctant to negotiate wholesale MVNO deals, suggesting they were setting up roadblocks to thwart competition.
Content of the article
The following month, it was announced that Videotron was going buy Freedom Mobile, which has wireless operations in British Columbia, Alberta and Ontario, in a transaction to facilitate the merger of Shaw Communications Inc. and Rogers Communications Inc.
The acquisition of Freedom for $2.85 billion is subject to approvals from Innovation, Science and Economic Development Canada and the Competition Bureau.
Another CRTC decision creates challenges for Cogeco: to use the network of one of the incumbent carriers, regional carriers must already have wireless service somewhere in Canada.
The condition creates a "new hurdle" for Cogeco, Dubreuil said, since it does not operate a wireless network. He called the new criteria a "surprise".
Content of the article
Cogeco has wireless spectrum, but would need to make major investments in wireless towers to build a network and become eligible. Scotiabank's Maher Yagi said this could delay Cogeco's entry into the market.
Nonetheless, Cogeco saw the decisions as "a positive step," spokesman Youann Blouin said. "The CRTC has determined that eligibility for MVNOs is conditional on being an operator of a mobile wireless service somewhere in Canada. We will need to consider this new requirement in our planning, as Cogeco has not yet launched wireless services.
Dubreuil said it remains to be seen how big Cogeco's network should be before it becomes eligible. "This makes it difficult to assess the weight of this requirement."