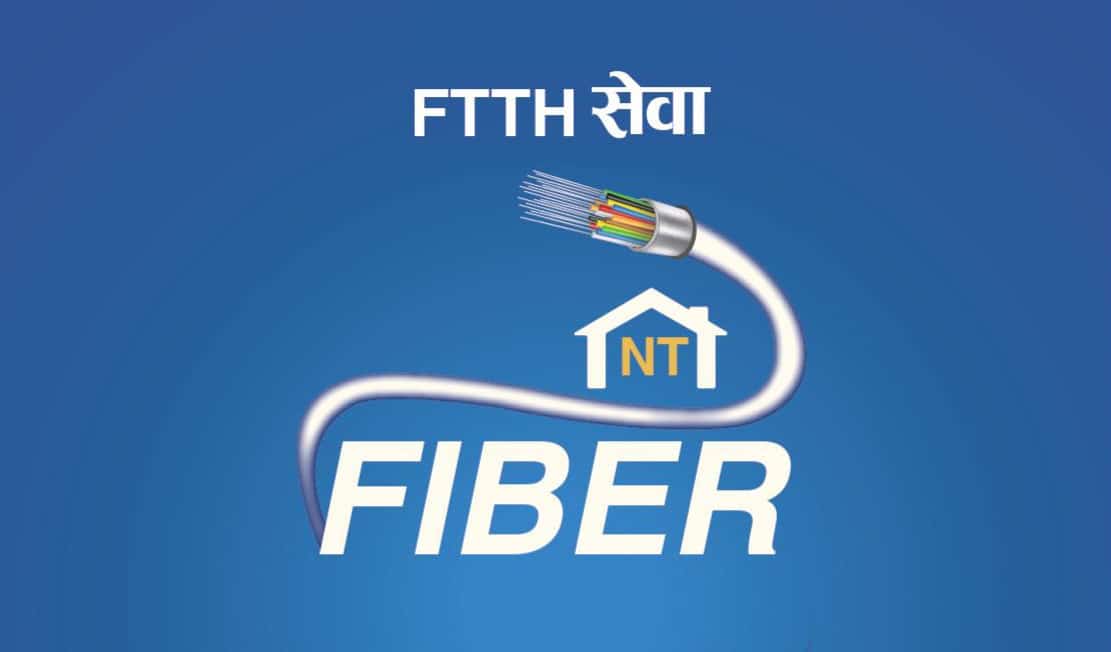 Ntc Launches Fiber Internet Service in Mirmi, Syangja
Nepal Telecom (NTC) launched its fiber optic internet service in Mirmi, Syangja on Tuesday 19e of July. Called NT Fiber, the launch of high-speed internet means people in the area now have access to reliable internet service.
With this, Ntc says it has completely replaced Galyang without its old copper-based services. This means that cable management will be more feasible for the business, says Indal Yadav, provincial chief executive of Pokhara.
Fiber-Based Internet Service Fiber to the Home (FTTH) is the next generation of Internet technology. It is the successor to the copper-based service. Check out our comparison article: ADSL Vs. Fiber; Which is the best and why?
Ntc provides a unique combination of internet, voice and NTTV digital television services through its FTTH service. Having all three services on a single cable allowed the company to withstand a fierce speed war. Ntc calls its versatile service Triple Play.
Similarly, Ntc also plans to extend fiber internet service to all rural and urban areas of Gandaki province.
Ravi Manandhar, Pokhara office manager, says that as a government-backed company, it provides affordable internet service to its customers.
See also: Nepal Telecom FTTH Fiber Internet: Price, Speed, Offer, Combo Packs
Promotional offers for the first subscribers of the Ntc fiber internet in Mirmi
Ntc offers several internet packages suitable for people with varying internet needs. The company offers internet packages ranging from 8 Mbps to 80 Mbps. Residential users, businesses, schools, and colleges can subscribe to the package as per their needs. Likewise, the company provides rental line internet service which is dedicated internet service without FUP threshold.
Nepal Telecom Galyang office manager, Ram Raj Upadhyaya said the company was offering concessions to subscribers when the service was launched. Learn: How to Convert Ntc ADSL to FTTH (Fiber Internet)?
Under this, customers who subscribe to an annual NT Fiber plan will get a minimum monthly charge of PSTN phone service free for one year. The company says the offer also includes six other free services for annual subscribers.
To read: Free mobile data with Ntc FTTH subscription
If you are a Mirmi resident and need fast and reliable fiber internet service, Ntc can be your ideal choice. It brings voice, telephone and internet at a convenient cost. What do you think of the company's services? You can share in the comments below.