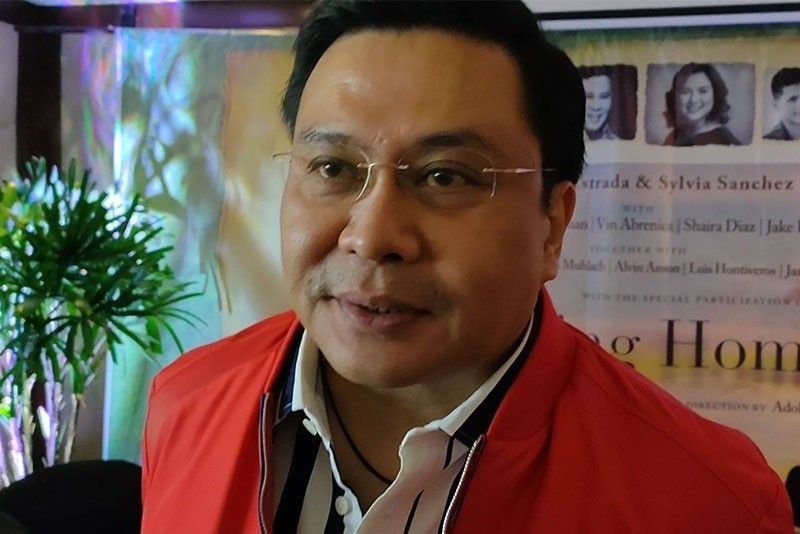 Jinggoy pledges to address the lack of internet access in the Philippines
MANILA, Philippines — UniTeam Senator Jinggoy Estrada has pledged to address the lack of internet access, saying it's ironic that while Filipinos are among the most tech-savvy citizens, the Philippines also has the highest "internet poor" population in Southeast Asia.
Citing Austria-based World Data Labs' Internet Poverty Index, Estrada said that out of 169 countries surveyed, the Philippines ranked 38th among countries considered "internet poor" as a share of population.
The 2022 survey, he said, indicates that 58 million Filipinos, more than half of the Filipino population, cannot afford a 1GB internet package per month.
"At this critical time of the pandemic, when Filipinos are in dire need of internet connection to work from home or study online, it is very unfortunate that they cannot afford even the most basic internet service or cheapest," he said.
The former senator said the situation is even worse when viewed at the household level. Citing the 2020 National ICT Household Survey, he said a whopping 84.3% or eight out of 10 Filipino households do not have an internet connection.
"In the Bangsamoro Autonomous Region of Muslim Mindanao, 95 percent of households do not have internet access," he said.
Estrada said it's not even speed that's the problem, it's simple web access.
For that reason, the veteran lawmaker said he would prioritize subsidizing internet services for the poor.
Likewise, he advocates for the rapid creation of a national broadband network to provide free Internet access and connect government agencies, including households in remote areas.
With the result of the World Data Labs 2022 survey, Estrada said it can be inferred that more than half of students who rely on remote learning in response to the pandemic have been denied interaction with their classmates and teachers over the past two years.
"It is no exaggeration that half of the country's young people have relied entirely on printed modules for their education, which is insufficient to prepare them for a knowledge-based and internet-dependent future," he said. -he adds.
Estrada said skills for emerging jobs require familiarity with technology and the internet, which is out of reach for most Filipinos for the simple reason that they cannot afford to connect to the global web.
He added that internet access has become an indispensable basic service for every Filipino home, along with electricity and water.
"Internet access is a right that every Filipino should enjoy and benefit from," he stressed.