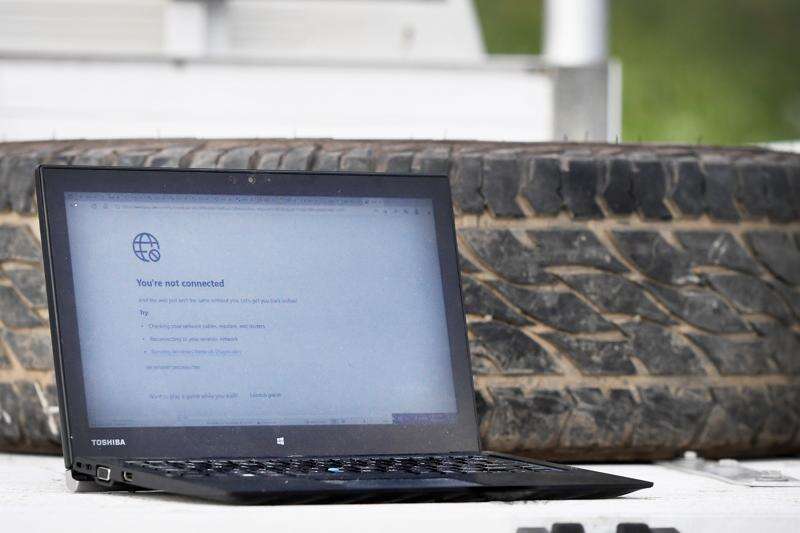 Internet access should be as much a priority as infrastructure
With the Echuca Moama area being a major tourist destination and growing at such a rapid rate, it's ridiculous that the internet connection and speeds are so much below standard.
In an ever-digital world, the internet plays a crucial role in all of our lives.
According to the Regional Telecommunications Review, mobile services are available to 99.5% of the Australian population, but only cover 33% of the Australian landmass.
Access to services and education has largely moved online, which should open doors for those living in the region.
However, it appears to be the opposite, as regional internet speeds and connections hamper people's ability to work as efficiently as their metropolitan counterparts.
Infrastructure Australia in its latest report shows that poor mobile and broadband coverage persists in all regions.
In the Loddon Mallee area, it scored 58 on the Australian Digital Inclusion Index (ADII), which is considerably lower than the Victorian average of 72.
The report's findings indicate that there are "shortages in the supply of fixed broadband access and mobile coverage, which impacts the safety of tourist sites and primary production areas".
He also said mobile coverage is often weaker in more remote and rural areas, creating a digital divide in the region and reducing productivity and quality of life.
As someone who has been a tourist here for most of my life and recently moved here to work for The RivI find the poor quality of internet service here ridiculous.
I have not installed high speed internet where I reside which is not even a kilometer from downtown Moama.
So, for internet usage, I rely solely on the region's mobile broadband network.
Download speeds are decent if you're downtown on mobile broadband, just a few miles away and struggling to scroll through your social feeds.
But the moment there is a busy weekend or holiday where many tourists are using their mobile network at the same time, the internet comes back to dial-up speeds.
For example Easter week when I was at home the network was very slow for most of the day due to the extra demand and the only times you could get reliable download speed was at 3 hours of the morning.
With the rapid growth of Echuca Moama, it is crucial to upgrade the network in the region to be able to handle the additional traffic.
The Internet is becoming an essential utility, just like running water or electricity.
So, for people living in the regions, being denied a reliable internet connection compared to those living in metropolitan areas is practically depriving them of basic necessities.