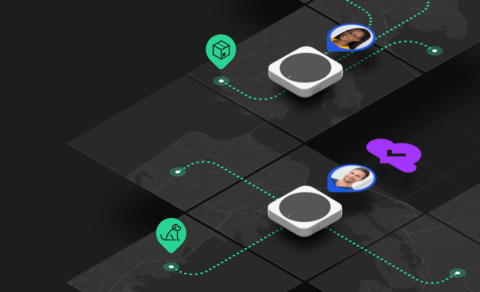 Goodyear invests in blockchain wireless networking specialist Nova Labs
Move helps Goodyear advance its connected mobility ambitions
Akron, Ohio – The venture capital arm of Goodyear Tire & Rubber Co., Goodyear Ventures, has invested in Nova Labs, a specialist in decentralized wireless communications.
Formerly Helium Inc., Nova Labs is the founder of the core technologies powering the Helium Network, which provides long-range public wireless coverage for a wide range of Internet of Things (IoT) devices, such as smart bikes and scooters. and home delivery. systems.
Available in 163 countries around the world, Helium hotspots allow users to own and operate their own wireless network, Goodyear announced March 30.
With connected mobility playing a key role in the future of transportation, Goodyear said it expects the investment to enable it to develop "efficient and accessible connectivity solutions".
"Nova Labs is revolutionizing the way businesses connect to the internet, unlocking new levels of efficiency," said Abhijit Ganguly, Managing Director of Goodyear Ventures.
"At Goodyear, we are committed to enabling mobility, and we look forward to seeing what we can accomplish with Nova Labs and the Helium Network."
Helium raised $200 million (€179 million) in its recent Series D funding round and changed its name to Nova Labs Inc to separate the business and Helium blockhain technology, which is to be "designed and managed by its users.