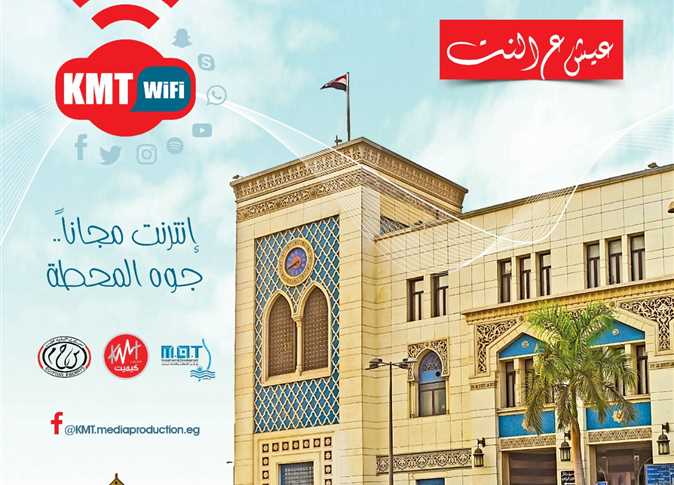 Free internet access at Ramses station in December
Egypt's transport ministry said on Tuesday it was introducing free Wi-Fi internet for passengers at Ramses station for the first time from December.
The ministry said in a statement that this step is part of the new project plan adopted by the ministry, aimed at better serving the citizens and all the overall development plans in the transport sector.
The ministry explained that this plan is part of an integrated plan to develop the services of the Egyptian National Railway Authority and seeks to provide welfare for commuters from Ramses Station in Egypt to match international stations. .
The statement said the MOT for the Investment and Development Company (one of the companies of the Egyptian National Railways Authority and the investment arm of the Ministry of Transport) had signed a contract with the KMT company.
KMT is an Egyptian company founded in 2016, which has implemented several media projects in railway facilities and in the metro of Greater Cairo.
The plan to provide free Wi-Fi internet service inside Ramses Station in Egypt is one of the ways to maximize the value-added services of the railway facility, increase its resources and attract different segments of the public, in addition to improving the image of the station and the transport sector in general among visitors, citizens and tourists of the station.