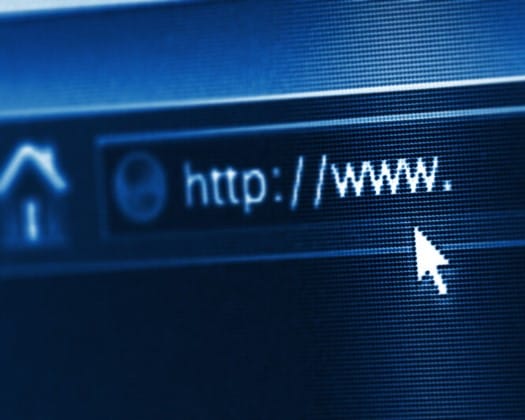 Florida TaxWatch Releases Report on Rural Internet Service Expansion
This week, Florida TaxWatch (FTW) has released a comprehensive assessment of broadband access in Florida, along with proposed strategies for expansion into unserved areas.
In the report, titled "Bridging the Digital Divide: Expanding High-Speed ​​Internet Service to Unserved Areas of the State," the Taxpayer Research Institute also highlighted the need for fast, reliable high-speed Internet service. and affordable in the daily lives of Floridians.
Dominic Calabro, President and CEO of Florida TaxWatch weighed in on the report.
"For most people, a single day without high-quality internet access is unimaginable, but for half a million Floridians, especially in predominantly rural areas of the state, it is their daily reality. They cannot fully participate in education, health care, government programs and much more, which puts them at a distinct disadvantage," he said. "Although Florida currently ranks fifth in a national broadband access ranking, there is clearly still significant room for improvement. We need to have ongoing collaboration between the legislature, the Florida Department of Economic Opportunity, and other valuable stakeholders to overcome obstacles while investing in critical expansion activities that will ultimately enable statewide success. The Legislature needs to take action to ensure high-speed internet is available in unserved parts of Florida, and this year presents the perfect opportunity to take that action given the influx of federal dollars coming into the State.
"Florida TaxWatch is proud to present this in-depth report, and we look forward to sharing more information on the various benefits of expanding broadband to unserved communities in the days ahead, including the potential for economic gains substantial, estimated between $2.25 billion and $16.83 billion," Calabro added.
According to FTW, statewide, 96.2% of Floridians have access to broadband speeds of 100 megabits per second (Mbps), 96.8% have access to wired broadband with speeds of 25 Mbps or more, and 27.6% have access to gigabit broadband. . More than 460,000 Floridians don't have a wired connection capable of those speeds.
Access to the county varies by one percent in Dixie County 100 percent in Pinellas County, with over 95% broadband coverage in approximately half (33) of Florida's counties. FTW identifies six Florida counties that have less than 50% broadband coverage: Dixie, Gilchrist, Holmes, Jefferson, Levy, and Washington.
FTW also noted that each month the expansion of high-speed broadband Internet service in these unserved areas is delayed, Floridians are burdened with between $13.6 million and $99.51 million in economic costs and social.
And while several federal and state initiatives have been implemented to support this effort – with critical work done between the Florida Department of Economic Opportunity (DEO) and local technology planning teams (LTPT) – FTW offers the following recommendations:
Priority for expanding broadband Internet service should be placed on unserved, as opposed to underserved, areas of the state. Once every unserved community has access to broadband Internet service, the focus can shift to improving service in underserved areas of the state.
The legislator should invest the 366 million dollars of the Funds for capital projects in the Broadband Opportunity Grant Program, to be administered by the DEO.
The Legislature should place the minimum $100 million Infrastructure Investment and Jobs Act in a program to guide the replacement of utility poles to accommodate the connection of a broadband provider if the replacement is necessary to meet applicable safety and engineering requirements.
The Legislature should allocate $320,168 as requested by the DEO in its legislative budget request for fiscal year 2022-23 for: (1) one full-time equivalent (FTE) position and associated expenses to administer the grant program broadband opportunities and to work with state and local government agencies, community organizations, and private businesses to increase the availability and effectiveness of broadband Internet statewide, especially in small rural communities; and (2) funds for contracted services to find a vendor to update and expand existing Geographic Information System (GIS) maps of statewide broadband Internet service availability.
The DEO and the Association of Florida Regional Councils (FRCA) should intensify its efforts to engage and involve counties that did not participate in the regional workshops.
The DEO should increase its efforts to provide LTPTs with additional expertise (e.g., Florida Association of Counties, Florida League of Cities, Florida Electric Cooperatives, existing ISPs, etc.) to help identify strategies and appropriate technologies needed to increase the availability and accessibility of high-speed Internet in every region of the state.
The public and private providers who came together at the October 27, 2021 meeting coordinated by State Senator Loranne Ausley, D-Tallahassee, and State Representative Chuck Clemons, R-Newberry, should continue to work together to ensure the provision of a reliable service. and affordable, high-quality broadband Internet service to all unserved areas of the state.
The DEO should work diligently to ensure that the strategic plan submission deadlines required by CS/HB 969 (2020), for the federal grant plan, and all reporting requirements are met.
The Legislature should enact a fair and equitable utility pole policy that provides a reasonable allocation of pole costs and limits a pole owner's ability to delay the deployment of broadband Internet service in unserved areas of the state.
Latest articles by Florida Daily
(see everything)