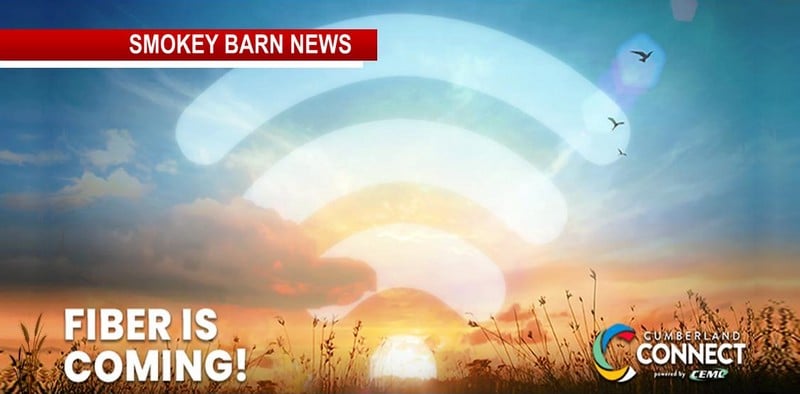 COMING SOON: CEMC Gigabit Internet, Phone and Video Services
COMING SOON: CEMC Gigabit Internet, Phone and Video Services
ROBERTSON COUNTY TENNESSEE: (Smokey Barn News) – Cumberland Connect, the broadband subsidiary of Cumberland Electric Membership Corporation (CEMC), is working to build and expand an all-fiber network throughout our service territory – to provide affordable and reliable gigabit network access. fast Internet, telephone and video services to all CEMI members.
OUR "WHY" — We believe everyone should have access to a fast, reliable Internet connection, one of the greatest necessities in today's world. We have heard from our members – including those in Robertson County and surrounding communities – and their dire need for this necessity. We know and care about our communities, and their needs continue to guide our mission to improve the lives of our members and the livability of our communities through the provision of affordable and reliable fiber Internet services.
Currently, our team and crews are working on completing Phase 3 of our five-phase fiber network build. Phase 3 includes areas in the five counties we serve, including large areas of western and southern Robertson County. To view current CCFiber service availability and construction progress, visit our status map at www.CumberlandConnect.org/Status-Map. Be sure to sign up for monthly email updates by clicking 'Check Availability' to stay up to date with our fiber build progress – and we'll email you as soon as CCFiber services will be available in your area!
As a locally owned and operated service provider, our subscribers are our friends, family and neighbors. By providing reliable, 100% fiber services at transparent and affordable prices, we hope to make a positive impact in the lives of our CEMC members, their families and their businesses. It is an honor to serve our own communities, and our team would appreciate the opportunity to serve you!
—All of us at Cumberland Connect
Mobile: To see the latest stories or to share this article, scroll below