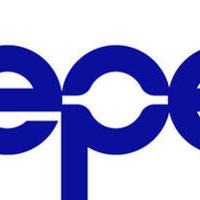 Cheyenne Man Wins Free Bluepeak Internet Service for a Year | Company
$1,000 bundle of fast, reliable fiber internet.
Longtime Cheyenne resident Robert Motily was recently told he was a winner in
blue peak
's Streamin' Summer Sweepstakes. Motily — an Air Force veteran and retired federal employee — said he was "pleasantly surprised" by the price and shared a ringing endorsement of his new fiber internet provider.
"I will say whether I won or not, the Bluepeak experience was really good," Motily said.
This accolade comes after just one month of service from Bluepeak. From a salesman answering all his questions to construction crews visiting multiple times to get his lawn back to his satisfaction, the retiree added that he would definitely recommend the Bluepeak service to others.
Now that it is also a winner of the Summer Streamin' Sweepstakes, Motily will now benefit from 12 months of free one gigabit per second (Gbps) service from Bluepeak. The winning fiber internet package is worth $1,000.
Robert switched to Bluepeak after years of price hikes from his former ISP, saying "they're pretty famous for that." Bluepeak offers great value, with a minimum speed level of one gigabit per second (Gbps) Internet service at
only $50 per month
.
Those in Cheyenne looking for more information can visit
mybluepeak.com
. Residents and businesses interested in service availability or details on the construction process can sign up to receive updates by entering their service address at
mybluepeak.com
.